Welcome to the Web Pages of Eastern Region of the Camping and Caravanning Club
*****************************************************************************
Please note, we have shortened our AGM weekend due to lack of stewards, it will now open on Friday 11th and finish on Sunday 13th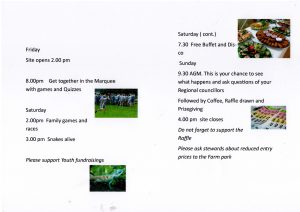 ********************************************************************************
We will be hosting the Regional heat of the" Eat Local" Club  Campsite Cook of the year 2018 at our Regional Family Fun weekend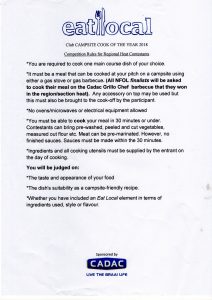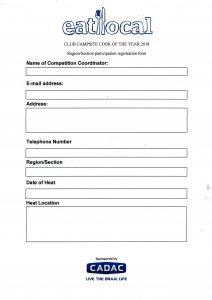 Please return your entry forms to ross.walker1001@gmail.com
before 20th April 2018
************************************************************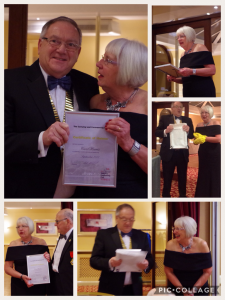 Carol Harris receiving the CCC Certificate of Honour from Mel Hill the Club Chairman
********************************************************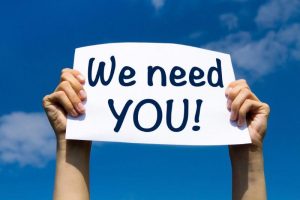 We are looking for additional volunteers  to swell the number of Regional Councillors for 2018/19
What is involved  – We meet 5 times a year which includes an AGM.  As the Regional  administrative  committee we act as a conduit between the District Associations and Head Quarters. We support the DA's wherever we can and help resolve any issues they may have.
As a Region we only organise 2 events during the year so you are still able to camp with whoever you choose at other times
If you require any further details feel free to email at  ross.walker1001@gmail.com
For a nomination form email the Regional Secretary at  regionalsecretary@tesco.net
Completed forms must be returned to the Secretary by midday 1st February.
*****************************************************************************
Can we please urgently remind all members that District Association Annual General Meetings will be occurring very  soon,  
As Always there is  a need for volunteers to hep run the DAs, as  without a committee then the DA will not operate and you may loose those venues you enjoy.
Please come forward and help preserve our fantastic social camping opportunities
**********************************************************************************
Thank you all for the entries we received for our front cover photo competition, they were all excellent,
———————————————————————————————————-